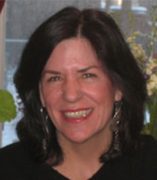 Jennifer Tobin, PhD
Associate Professor Emerita
Classics and Mediterranean Studies
About
Areas of Research and Publication:
Greek and Roman art & archaeology, Roman architecture, Ancient Anatolia.


Courses recently taught:

The Art and Archaeology of Ancient Egypt (ARST/AH/AAST 210)
The Archaeology of the Mediterranean World (CL103)
Greek Art and Archaeology (CL/AH/HIST 204)
Roman Art and Archaeology (CL/AH/HIST 205)
The History and Archaeology of Alexander the Great (CL 298)
The Cities of Vesuvius (CL 298)
Selected Publications
Black Cilicia: A Study of the Plain of Issus during the Roman and Late Roman Periods (Oxford, BAR International Series 1275), 2004.
Herodes Attikos and the City of Athens: Patronage and Conflict under the Antonines (Amsterdam: JC Gieben, 1997)
"Excavations on the Kastro at Kavousi: An Architectural Overview," with W. Coulson et al., Hesperia 66 (1997) 315-90
Review of SEBASTOI SOTIRI by P. Baldassarri in the American Journal of Archaeology 105 (2001) 131-2.
Education
BA, Stanford
PhD, Pennsylvania
Research Currently in Progress
"The Domestic Architecture and Stratigraphy from Zeugma" The 2000 Rescue Excavations at Zeugma. W. Aylward (ed) (Packard Humanities Institute, Los Altos)