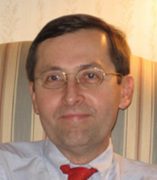 John T. Ramsey, PhD
Professor Emeritus
Classics and Mediterranean Studies
Contact
Address:
601 S. Morgan St.
Email:
CV Download:
About
Areas of Research and Publication:
Roman Republican prose authors (Cicero and Sallust) and Roman history and law; ancient comets as reported in the Greco-Roman tradition and in classical Chinese sources.
Courses recently taught:
Classics 250 "Greek and Latin Epic Poetry" (in English translation)
Latin 299 "Sallust's Bellum Catilinae"
Classics 298 "The Rise to Power of Julius Caesar, General & Politician"
Latin 103 "Intermediate Latin I: Apuleius" Cupid & Psyche and Cicero's Somnium Scipionis"
Latin 299 "Latin Epistles: Pliny, Seneca, and Cicero" (in Latin)
Latin 104 "Intermediate Latin II: Ovid, selections from Metamorphoses"
Latin 299 "Virgil's Aeneid, books 2 and 6"
Latin 299 "Cicero's Second Philippic"
Latin 299 "Catullus: selections"
Selected Publications
Books:
Cicero, Philippics I & II, Latin text, edited with introduction and commentary. Cambridge Greek and Latin Classics series (CUP 2003) pp. xxvi/350.
Sallust's Bellum Catilinae (text with introduction and commentary), 2nd edition (American Philological Association/Oxford University Press, 2006; corrected reprint, Feb. 2009) pp. xx/252.
Monograph:
A Descriptive Catalogue of Greco-Roman Comets from 500 B.C. to A.D. 400. Special issue of the journal Syllecta Classica, vol. 17 (2006: published March 2007; corrected reprint, Apr. 2008), 242 pp .
Loeb Library Edition
Cicero's Philippics, translated by D. R. Shackleton Bailey (1986), revised in collaboration with Gesine Manuwald, vol. 1 (pp. lxxii + 321), vol. 2 (pp. x + 365): Harvard Univ. Pr., 2009.
ISBN: 978-0-674-99634-2/. . . .99635-9.
Articles:
"A reconstruction of Q. Gallius' Trial for Ambitus: One Less Reason for Doubting the Authenticity of the Commentariolum Petitionis," Historia 29 (1980) 402-21.
"The Prosecution of C. Manilius in 66 B.C. and Cicero's pro Manilio," Phoenix 34 (1980) 323-36.
"Cicero, pro Sulla 68 and Catiline's Candidacy in 66 B.C.," Harvard Studies in Classical Philology 86 (1982) 121-31.
"Cicero, Mur. 29: the Orator as Citharoedus, the Versatile Artist," Classical Philology 79 (1984) 220-25.
"Asconius p. 60 (Clark), † Prima Pars: The Trial and Conviction of C. Manilius in 65 B.C.," American Journal of Philology 106 (1985) 367-73.
"The Senate, Mark Antony, and Caesar's Legislative Legacy," Classical Quarterly 44 (1994) 130-45.
"Mithridates, the Banner of Ch'ih-yu, and the Comet Coin," Harvard Studies in Classical Philology 99 (1999) 197-253.
"Beware the Ides of March: An Astrological Prediction?" Classical Quarterly 50 (2000) 440-54.
"Did Mark Antony Contemplate an Alliance with his Political Enemies in July 44 BC?" Classical Philology 96 (2001) 255-70.
"Did Julius Caesar Temporarily banish Mark Antony from his Inner Circle?" Classical Quarterly 54 (2004) 161-73.
"The Elder Seneca, Controversiae 2.1.1: sub domino sectore," Classical Quarterly 54 (2004) 307-10.
"Virile ac Muliebre Secus : A Revival of its Appositional Use at Tac. Ann. 4.62," Philologus 149 (2005) 321-27.
"Mark Antony's Judiciary Reform and its Revival under the Triumvirs," Journal of Roman Studies 95 (2005) 20-37.
"A Catalogue of Greco-Roman Comets from 500 B.C. to A.D. 400," Journal for the History of Astronomy 28 (2007), 175-97.
Chapters in Books:
"Senatorial Rhetoric," chapt. 10 in A Companion to Roman Rhetoric, ed. W. J. Dominik and J. C. R. Hall (Oxford: Blackwell, 2006), 122-35.
"At What Hour did the Murderers of Julius Caesar Gather on the Ides of March 44 B.C.?" in In Pursuit of Wissenschaft: Festschrift für William M. Calder III zum 75. Geburtstag, ed. Stephan Heilen et al. (Olms, 2008), 351-63. — Download "Supplementary Tables" in PDF format
"Caesar as Proconsul: Politics at a Distance", chapt. 4 in A Companion to Julius Caesar, ed. Miriam Griffin (Oxford: Blackwell, 2009), 37-56– "Debate at a Distance: A Unique Rhetorical Strategy in Cicero's Thirteenth Philippic" in Form and Function in Roman Oratory, ed. D. H. Berry and Andrew Erskine (Cambridge University Press, 2010), 155-74.
Reviews:
Nino Marinone, Cronologia Ciceroniana. 2nd ed. rev. by Ermanno Malpaspina (Rome 2004). reviewed in Classical Philology 101 (2006) 424-29.
Asconius: Commentaries on Speeches by Cicero, translated with introduction and commentary by R. G. Lewis, Clarendon Ancient History Series (Oxford, 2006). reviewed in Classical Review 58 (2008), 456-58.
The invectives of Sallust and Cicero : critical edition with introduction, translation, and commentary, Anna A. Novokhatko. Berlin : Walter de Gruyter, 2009. reviewed in Journal of Roman Studies 100 (2010), 40-41.
Cicero's Philippics. History, Rhetoric and Ideology. ed. T. Stevenson and M. Wilson (Prudentia 37 and 38.). Auckland: Polygraphia Ltd, 2008. reviewed in Classical Review 61.1 (2010), 109-12.
Biographical Memoir:
of D(avid) R(oy) Shackleton Bailey (10 Dec. 1917-28 Nov. 2005), Pope Professor of the Latin Language and Literature (Harvard), Proceedings of the American Philosophical Society152.2 (2008) 268-78.
Work in Press:
articles for Virgil Encyclopedia (Wiley-Blackwell), ed. Richard Thomas and Jan Ziolkowski

"Astronomy" (983 words).
"Comet" (504 words).
"Oratory" (596 words).

articles for Encyclopedia of Ancient History (Wiley-Blackwell), ed. Roger Bagnall, Andrew Erskine, et al.

Marcus Antonius (RE 30)—Mark Antony—(1,470 words).
Marcus Aemilius Lepidus (RE 118)—(962 words).

"A Tribute to the Memory of Brian G. Marsden," International Comet Quarterly 1911 (2,000 words).
Education
AB, Harvard
BA, MA, Oxford
PhD, Harvard
Research Currently in Progress
articles for Virgil Encyclopedia (Wiley-Blackwell), ed. Richard Thomas and Jan Ziolkowski

"Astronomy" (983 words).
"Comet" (504 words).
"Oratory" (596 words).

articles for Encyclopedia of Ancient History (Wiley-Blackwell), ed. Roger Bagnall, Andrew Erskine, et al.

Marcus Antonius (RE 30)—Mark Antony—(1,470 words).
Marcus Aemilius Lepidus (RE 118)—(962 words).

"A Tribute to the Memory of Brian G. Marsden," International Comet Quarterly 1911 (2,000 words).
"The Jewish Revolt of Bar Kokhba (AD 132-135) and the Star of Antinous"
Commentary on Cicero's Philippics 10-14
new Loeb edition of Sallust, including all fragments of the Historiae (to be completed 1 September 2012)